Hi, I'm Justin Goode.


Art Director.
Account Manager.
Developer.
Designer.
Scroll to learn more about me. >>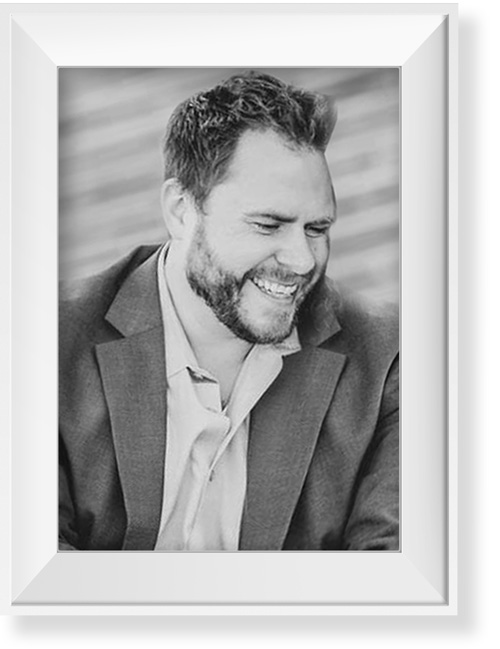 About Me
I'm a strong collaborator and team player that forges lifelong friendships and incredible client relationships. I'm inquisitive and constantly evolving my skills. I truly love what I do. My interest and passion leads to positive, instructive, productive, and fulfilling work environments.
Personal Info
My biggest joy and love is our 2-year old daughter, Emily. In my limited free time I enjoy working on home-renovation projects, playing golf, peloton workouts, gardening, and having tea parties with the boss of the house, Emily.
Street Credentials
18 Years of Industry Experience
Mentor
Manager
Originator
Awarded Gold Key for Fine Arts at the Kennedy Center in Washington, DC

Team Winner of Associated Press Pacemaker Award for Design and Journalism

Adobe Suite Master-Class Certified (Photoshop, Indesign, Web Development)

Super Power
Swiss Army Knife – In-depth knowledge of numerous applications and platform deliverable types. Translation: indispensable and fun to work with.
Work History Timeline 
2006
Graduated from University of Iowa with a B.F.A. in Graphic Design and Certificate in Journalism
2009-2012
Ushered Chicago Tribune's Special Advertising Division during the Market Collapse/Chapter 11 Restructure
2011
Promoted to Graphic Designer and Pre-Press Specialist in Chicago Magazine's Marketing Department
2015
Hired by Dino Marketing Group and Currently Actively Employed as Marketing Art Director
*Referred by Tribune Employees
2018
Started the Incredibly Successful Dino Internship Program in Collaboration with Chicago Semester 
2022
Wherever the world may take me.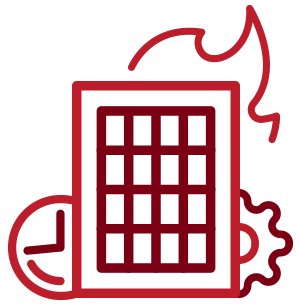 Applications With Administration Level Experience:
(experience not limited to)
Adobe Acrobat
Adobe Bridge
Adobe Illustrator
Adobe InCopy
Adobe Indesign
Adobe Photoshop
CSS
Domain Hosting
Ecommerce
Excel
FTP management
Google Analytics
Google Business
HTML
Hubspot
Informz
Mailchimp
Marcom Central Marketing Asset Customization Software
Microsoft Acoustic
PowerPoint
Premiere pro
Prepress Management Software
Product Inventory Management Systems
QPS
Quark
SEO optimization
Server Management
Slack
Switch Workflow Automation Process Software
Word
WordPress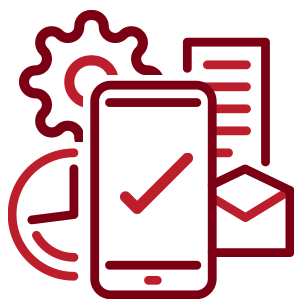 Work Types
(experience not limited to)
Books
Brochures
Branding/Brand Standards
Digital Templates
Events & Experiential Marketing
E-Commerce
Event Signage
Magazines
Marketing Collateral
Newspaper
Photo Manipulation
POS
Product Packaging
Publishing
Social
Vehicle Wraps
Video
Vinyl
Websites
Industries
(industries not limited to)
Automotive
Boating
Construction
Cosmetic Surgery
Doctors
ECommerce
Healthcare
Hospitals
Hotels
Insurance
Law
Liqour
Marine
Museums
Professional Services
Publishing
Restaurant
Skincare
Spa
Trailer
(+) Click on the image to enlarge
What makes me unique? In 1994 I started building websites at the age of 11, coding HTML, and leading a group of developers as a GeoCities admin. I went to college 7 years later to be formally trained in graphic design. Worked for the college newspaper with incredibly tight deadlines, went to work for the second largest newspaper in America, and have been an Art Director at a marketing agency that serves some of the highest-end products in the industry. I've won awards, I've survived and thrived in market downturns. When a business needs to change direction I'm at the forefront to help and been given opportunities to usher the company in a new direction.
My experience in the digital world, publishing, events, and analytics truly gives me an edge in an industry where it's incredibly difficult to find someone that understand all aspects of marketing, from R&D to deliverables. That experience gives me a better understanding of collaborative processes making things more efficient, so your team can spend more time doing what they do best, but more importantly, since time is money, you will be more cost-efficient.
A successful director is someone that earns respect, as a person, as a mentor, and a professional. I bring an incredible breadth of skill, quality, and application knowledge. We spend so much of our lives working and I feel absolutely blessed to work in an industry that I am passionate about. I am driven, truly enjoy learning new technologies and techniques, and I constantly push myself to take on new tasks. I understand that the only way to succeed… is to help make the company I work for succeed. I carry the same mantra when working with team members, and when you work with someone that you know has your best interest, everything falls into place.

thanks for your time and consideration.