Hi, I'm Justin Goode.


Creative Director.
Account Manager.
Developer.
Designer.
Scroll to learn more about me. >>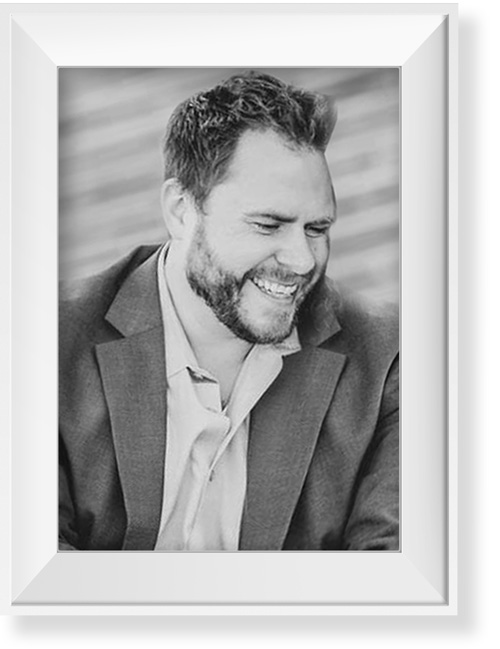 About Me
I'm a strong collaborator and team player that forges lifelong friendships and incredible client relationships. I'm inquisitive and constantly evolving my skills. I truly love what I do. My interest and passion leads to positive, instructive, productive, and fulfilling work environments.
Personal Info
My biggest joy and love is our 2-year old daughter, Emily. In my limited free time I enjoy working on home-renovation projects, playing golf, peloton workouts, gardening, and having tea parties with the boss of the house, Emily.
Credentials
20 Years of Industry Experience
Mentor
Manager
Originator
Awarded Gold Key for Fine Arts at the Kennedy Center in Washington, DC

Team Winner of Associated Press Pacemaker Award for Design and Journalism

Adobe Suite Master-Class Certified (Photoshop, Indesign, Web Development)

Super Power
Swiss Army Knife – In-depth knowledge of numerous applications and platform deliverable types. Translation: indispensable and fun to work with.
Work History Timeline 
2006
Graduated from University of Iowa with a B.F.A. in Graphic Design and Certificate in Journalism
2009-2012
Ushered Chicago Tribune's Special Advertising Division during the Market Collapse/Chapter 11 Restructure
2011
Promoted to Graphic Designer and Pre-Press Specialist in Chicago Magazine's Marketing Department
2015
Hired by Dino Marketing Group and Currently Actively Employed as Marketing Art Director
*Referred by Tribune Employees
2018
Started the Incredibly Successful Dino Internship Program in Collaboration with Chicago Semester 
2022
Creative Director at Inxeption, the innovative I-commerce tech startup. Driving the industrial revolution for businesses across the globe.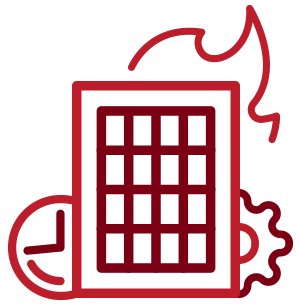 Applications With Administration Level Experience:
(experience not limited to)
Adobe Acrobat
Adobe Bridge
Adobe Illustrator
Adobe InCopy
Adobe Indesign
Adobe Photoshop
CSS
Domain Hosting
Ecommerce
Excel
FTP management
Google Analytics
Google Business
HTML
Hubspot
Informz
Mailchimp
Marcom Central Marketing Asset Customization Software
Microsoft Acoustic
PowerPoint
Premiere pro
Prepress Management Software
Product Inventory Management Systems
QPS
Quark
SEO optimization
Server Management
Slack
Switch Workflow Automation Process Software
Word
WordPress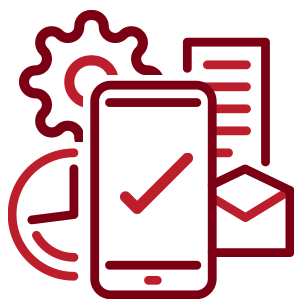 Work Types
(experience not limited to)
Books
Brochures
Branding/Brand Standards
Digital Templates
Events & Experiential Marketing
E-Commerce
Event Signage
Magazines
Marketing Collateral
Newspaper
Photo Manipulation
POS
Product Packaging
Publishing
Social
Vehicle Wraps
Video
Vinyl
Websites
Industries
(industries not limited to)
Automotive
Boating
Construction
Cosmetic Surgery
Doctors
ECommerce
Healthcare
Hospitals
Hotels
Insurance
Law
Liqour
Marine
Museums
Professional Services
Publishing
Restaurant
Skincare
Spa
Trailer
(+) Click on the image to enlarge
Are you searching for a dynamic and visionary Creative Director to lead your brand's creative endeavors? Look no further! I am an accomplished Creative Director with a proven track record in delivering innovative design solutions and driving strategic vision for notable brands. With expertise in branding, team leadership, and creative problem-solving, I am dedicated to crafting compelling experiences that captivate audiences and elevate brand recognition.
With a keen eye for aesthetics and a passion for storytelling, I bring a strategic approach to every creative challenge. I excel at developing comprehensive brand strategies that align with business objectives and resonate with target audiences. By leveraging my extensive experience in marketing campaigns and digital strategy, I consistently deliver impactful and results-driven creative solutions that enhance brand perception and drive customer engagement.
As a collaborative leader, I foster cross-functional collaboration and inspire creative teams to push boundaries and achieve excellence. By nurturing talent, providing mentorship, and fostering an environment of innovation, I empower individuals to unleash their creative potential and drive exceptional outcomes. My strong project management skills ensure seamless execution and timely delivery of projects, even in fast-paced and deadline-driven environments.
With a focus on visual identity, I create cohesive and memorable brand experiences that leave a lasting impression. From designing captivating user interfaces (UI) to optimizing user experiences (UX), I ensure that every touchpoint reflects the brand's essence while delivering a seamless and engaging user journey.
Some highlights of my career achievements include:
Spearheading successful rebranding initiatives for renowned companies, elevating their visual identities and positioning them as industry leaders.
Leading cross-functional teams in developing innovative marketing campaigns that resulted in increased brand awareness, customer acquisition, and revenue growth.
Driving website redesign projects, optimizing user experiences, and achieving significant improvements in conversion rates and online engagement.
If you are seeking a visionary Creative Director who can bring strategic thinking, team leadership, and a flair for innovative design to your organization, I am eager to discuss how I can contribute to your success. Let's collaborate to create impactful brand experiences and drive measurable results.
Contact me today to explore how my unique skill set and passion for creativity can benefit your brand and help you achieve your business goals. Together, we can shape a compelling and authentic brand narrative that resonates with your audience and sets your brand apart from the competition.

thanks for your time and consideration.